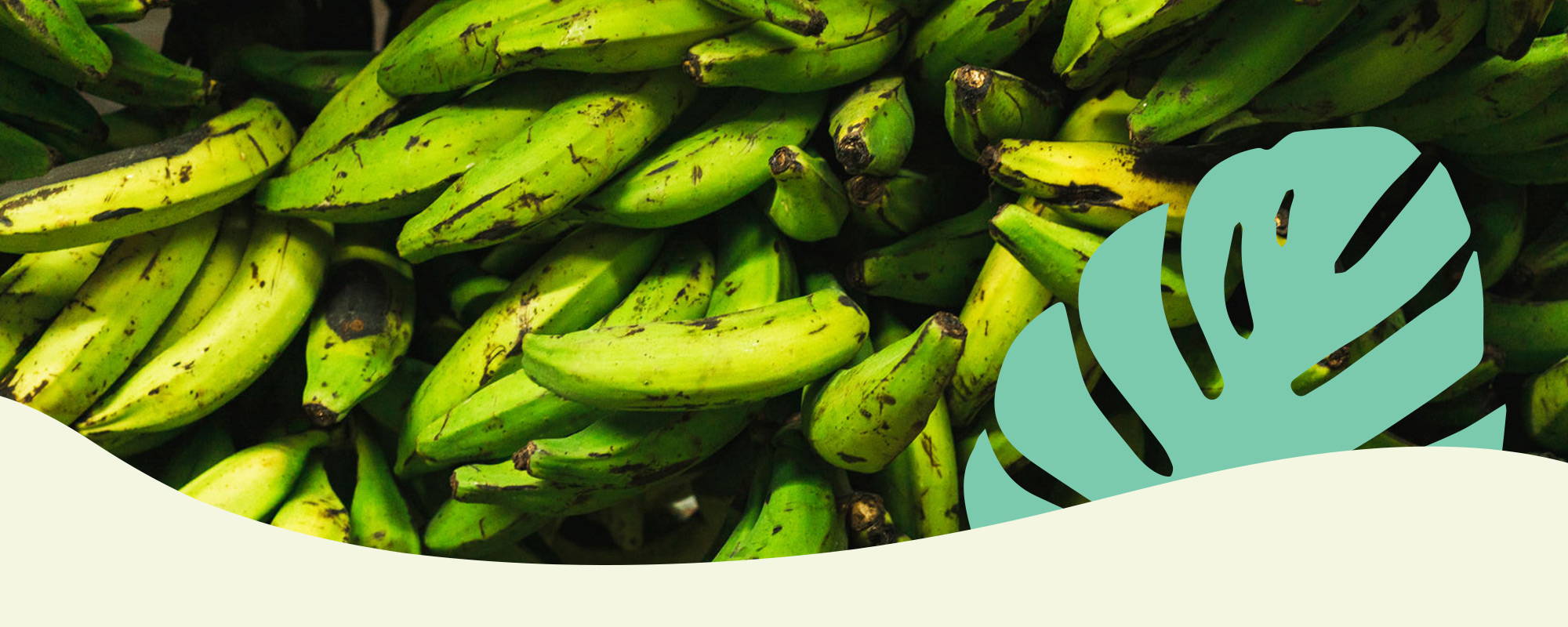 ---
BANANAS ARE THE #1 PRODUCE COMMODITY ITEM IN THE WORLD.
With over 150 billion pounds grown annually, it's one of the most scalable, gluten-free friendly ingredients on the market.
In addition, because farmers must abide by strict mandates to sell bananas, a significant portion of their yield is wasted. Over 20% of bananas grown worldwide are thrown out everyday just because they are misshapen or slightly bruised. This is, the equivalent of 30 billion pounds of bananas or about 5 lbs for every human on earth!

WHAT IS GREEN BANANA FLOUR?
Green banana flour(GBF) is high in starch, gluten-free, and tastes nothing like bananas. It works helping it perform beautifully as a replacement for wheat flour in baking and cooking. Light brown and nutty in flavor, GBF is made with of unripe (green) bananas, that are harvested and milled until they resemble flour. By using these "imperfect" bananas we cut back on food waste, while creating a one-of-a-kind, superfood snack.
WHY GREEN BANANA FLOUR?
As an ingredient, GBF has a few tricks up its sleeve. One trait that makes GBF a nutritional superstar is it's resistant starch content. Resistant starch is non digestible fiber that serves as a prebiotic for the body. Prebiotics help aid in digestion, making it easier for the body to absorb nutrients.
WE LOVE BANANA FLOUR BECAUSE IT'S:
---
---
---
---
---
FOLLOW @ANCIENTPROVISIONS